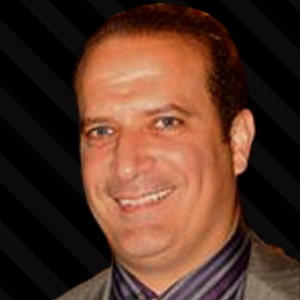 Ramsey Sweis
Director of Digital Marketing
About Ramsey E. Sweis
LinkedIn Profile: www.linkedin.com/in/aqabatechnologies
Twitter Profile: @AqabaTech
Facebook Company Profile: www.facebook.com/AqabaTechnologies
PROFESSIONAL BIOGRAPHY
Ramsey Sweis, CEO, and founder of AQABA, Holdings. A Technology-based Internet Consulting Group since March 2004. Mr. Sweis is recognized globally as an expert in internet marketing and related areas of Information Technology.
November of 2017, Mr. Sweis was offered the position of Director of Digital Marketing for the Michigan Rheumatism Society
In August 2011 he has the honor of taking oath as faculty member at Oakland University as Instructor of Internet Marketing curriculum for both Graduate and Under Graduate programs for the Oakland University School of Business Administration's Department of Management and Marketing.
The Masters Degree course titled MKT 680/MGT 682 "Entrepreneurial Marketing" and the Bachelor's Degree MKT 480 "Internet Marketing & Strategy".
On August 24, 2007, Mr. Sweis was offered a seat on the Automation Alley "International Business Center's" Advisory Council as a council member and most recently on October of 2014 in his new role as Vice Chairman of the Executive Committee. Since May 2002 to January 2004, Mr. Sweis served as Vice President of Search Engine Optimization Firm, Net Generation, Inc.
He also served as board member from January 2002 to March 2007 for Universal Communications Systems, Inc, a public company and continues to guide the Company's long-term growth. Universal Communications Systems, Inc is a Global Holding Organization with several diverse operational subsidiaries. Its range of activities includes: Broadband Wireless Internet Provision, state of the art Water from Air production products, on a worldwide basis, energy saving "solar industry", providing power and energy solutions and security products division.
Prior to joining Universal Communications Systems, Inc in January 2002, Mr. Sweis has served as a member of the Board of public company World Wide Wireless Communications, a Global Wireless Internet Service Provider from May 1998 to January 2002. The company's business plan involved the acquisition and build out of substantial wireless frequency spectrum in the 2.5 to 2.7 GHz band (MMDS), especially in developing countries. During his tenure with the company, it was able to raise in excess of $12 million dollars and acquired rights to frequency spectrum in an additional 40 locations within the United States, as well as in Peru, Argentina, India, and Thailand. In October 2000 it commenced digital broadband wireless Internet service in Lima, Peru. He has had extensive experience in management and in the product design industry. From 1986 to 1998, Mr. Sweis has been a leader and developer of high-performance teams by enabling, training and motivating team members. In the recent past, he has provided computer and engineering services to General Motors and Chrysler Corporation and Tier One level vendors.
Certifications:
Google Certified Agency
Google Adwords Certified
Yahoo and Microsoft AdCenter Certified
Want To Contact Us?
You can find us at:
Michigan Rheumatism Society
2843 E. Grand River #228
East Lansing, MI 48823