Check this page frequently for photos from Michigan Rheumatism Society Events.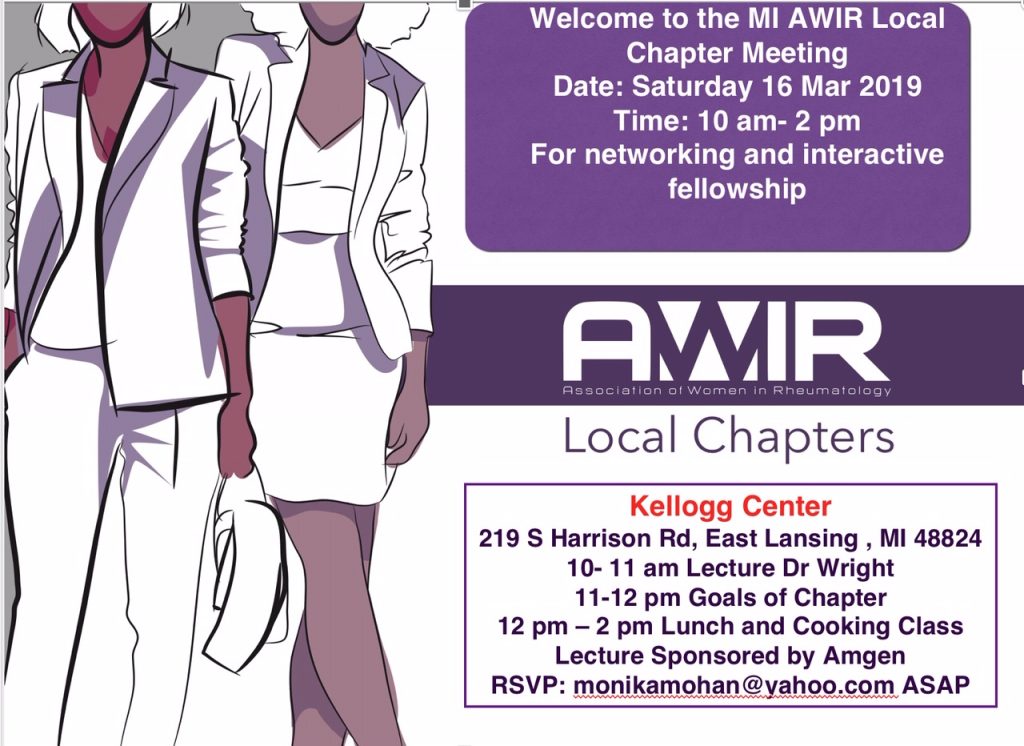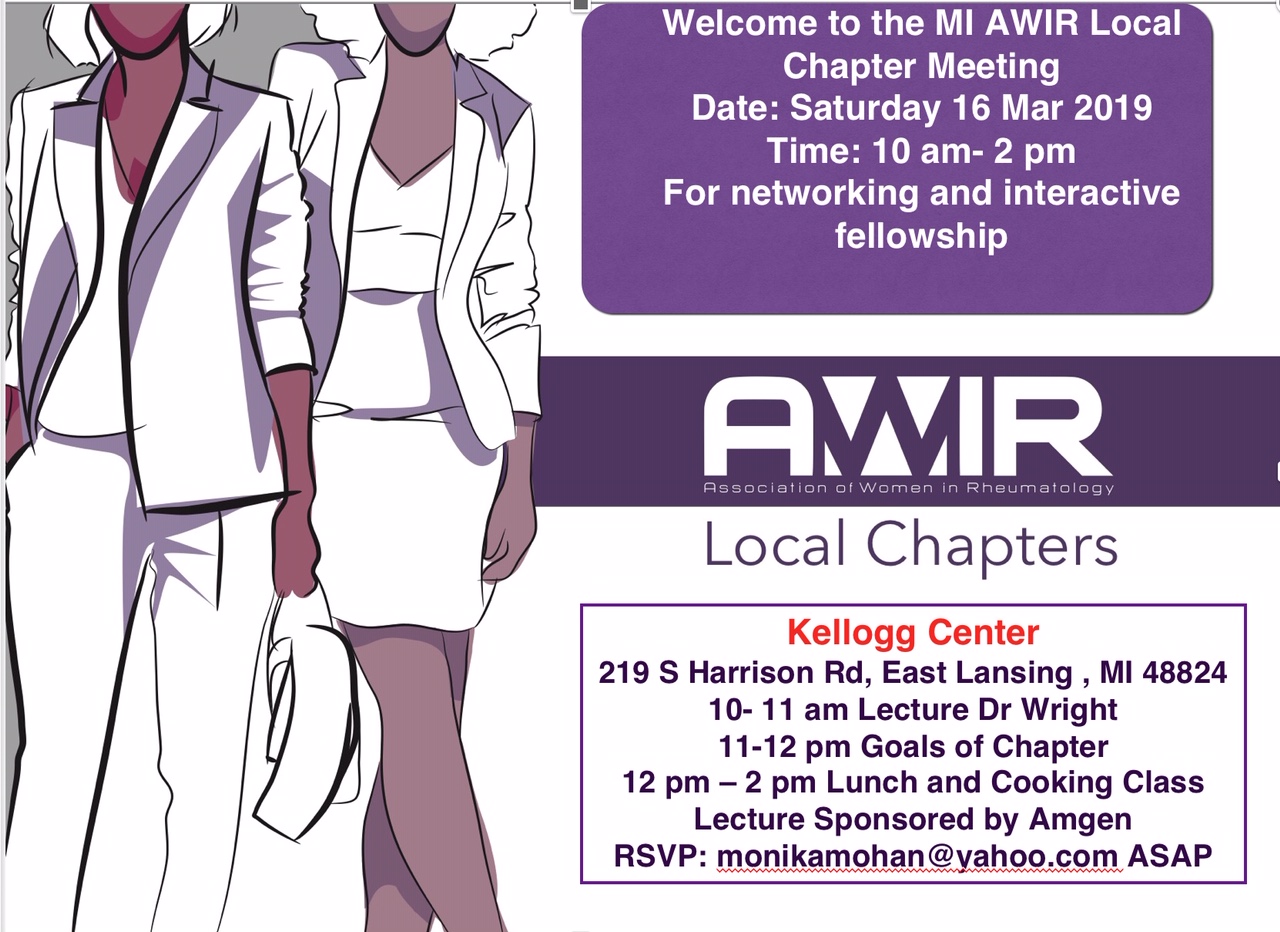 Join us for the first AWIR meeting in Michigan.
You do not need to be a member of AWIR to attend and only the first hour is pharma sponsored.
The Let MI Doctors Decide initiative has released a new report card on the 25 largest health plans within Michigan's Medicare prescription drug program. It examines the use of access restrictions, such as step therapy and prior authorization, on seniors with autoimmune diseases.
The new resource is particularly timely given the proposed rule issued by the Centers for Medicare and Medicaid Services (CMS) earlier this week that would broaden the use of step therapy within the Medicare program.
Click here to read the full report card. You can access the related press release here.
Let MI Doctors Decide is led by the Michigan-based American Autoimmune Related Diseases Association (AARDA) in partnership with five local patient advocacy and health care organizations. The initiative aims to help patients and doctors navigate step therapy practices. To learn more, visit letmidoctorsdecide.org.
Save the Date for the MRS Billing and Coding Course on Friday, April 27, 2018 at the Westin Southfield Detroit Hotel. Instructors will be Antanya Chung and Melesia Till from the American College of Rheumatology (ACR). This Rheumatology Billing & Coding Course, presented at the ACR's Annually Meeting, will be complimentary for Michigan Rheumatism Society members and staff. More details to follow.
The Michigan Rheumatism Society CME Summer Conference will be held at the Grand Traverse Resort in Acme, Michigan on August 11 -13, 2017. We are excited about this year's lineup of speakers and hot topics.  You can earn up to 11 CME credits.  There will be opportunities to network with your colleagues and learn about new products in the Exhibition Hall.  New this year is the Scientific Exhibition Hall where you will be able to view scientific posters and have questions answered from the medical science teams of our pharmaceutical colleagues.  There is a welcome dinner on Friday night and down time to spend as you wish throughout the weekend.
For any questions or to reserve a hotel room at the discounted rate call Tammy Guastella at 517-203-5560 or via email tguastella@outlook.com.  There are only a few discounted rooms available for Friday and Saturday nights at the Grand Traverse Resort so call today!
Amway Grand Plaza Hotel
Grand Rapids, MI
October 7-8, 2016